How can I ensure that user pays after winning the auction?
Nice question and important one too. We get this question a lot. PRO plugin has a new module (available in Business and Unlimited licenses) where you can collect user's credit card and plugin will automatically debit the winning amount when auction expires and transfer the amount to Auctioneer's Stripe account. Checkout our FEATURES page for more details.
Does this plugin has feature to extend auction time during last moments?
Yes, PRO plugin has Anti-sniping/Soft-close feature. This feature gives admin an option to configure extension time. Checkout our FEATURES and DOCS page for more details.
Yes, you can upgrade by paying for the difference in price between the two licenses. Kindly Contact Us and share your purchase details and we will help you out.
Each License being sold can be activated on different number of website. What counts as a "site"?
A site is any url/domain you install WordPress on. If you are running WordPress multisite each site with that is considered a site.
Get The Special 5% off Discount Today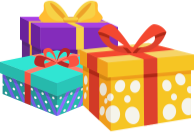 "*" indicates required fields