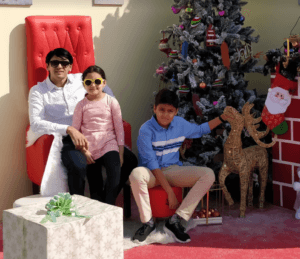 I'm Nitesh Singh, Founder of Inception Software LLP.
As of today, I'm a proud micropreneur, with 16+ years software experience and in business since 2014. Many websites have used my WordPress plugins. I'm so happy 🙂 to be a part of and be serving the amazing WordPress community.
The Story Behind Inception Software's  Ultimate WooCommerce Auction Plugin.
Let me tell you a quick story about how I had been trying to create a business ever since I got married.
I had initially started my career in an MNC software firm and my friends used to talk about starting up their own software firm. Few years after casual talks among ourselves, I was intrigued by the idea of owning something of my own instead of working for someone for the rest of my life. I was clear I had to build a web startup and during that time Java & its frameworks were hot in building Enterprise level Web software. I taught myself how to program using cool Java frameworks and built my first web solution which aggregated loan information and presented the best option to the end consumer based on their needs. The website did not do well as I had built it without researching on the idea itself and how would I monetize it if it became popular. To be honest, I was more interested in building an application which is always a tendency with many software professionals when they start up.
My first experience taught me that learning how to develop an application wont build me a web online business but instead learning what exact things are required to start an online business, software development being one aspect of it. I bought a Web Startup Guide by Bob Walsh and soon joined an exclusive forum where many solo entrepreneur shared their ideas, experiences with each other and from there I was introduced to the world of WordPress. I had witnessed two of my fellow forum participants sharing their experiences of selling WordPress plugins which really enticed me in trying it myself. John Turner (from SeedProd.com) and Dave Rodenbaugh (from AWPCP) both took my questions and were candid enough to share their experiences and how can you build an online business using WordPress. It was with Dave who introduced me to the idea of having an auction plugin which will help WordPress users to I was discussing for ideas with my fellow member – Dave Rodenbaugh (owner of AWPCP) who told me that there does not seem to be a good host auctions on their site just like Ebay.  I researched and found few plugins but they were not actively developed or supported. And from there I launched my first FREE Auction plugin. Soon, users were contacting me for tons of features and I soon planned a more enhanced PRO version. 
Recently, since many of my users were looking to add auction based product inside their WooCommerce store, I developed and launched Ultimate WooCommerce Auction Plugin – FREE Version which became quite popular in very little time. And with more feature requests,  I decided to quit my day job and work full time in launching Ultimate WooCommerce Auction PRO version and today 4th of June 2019, I proudly announce its first official version.
This is start of my business and I sincerely hope that my software help users to run auctions successfully on their WooCommerce powered site.