99% Customer
Satisfaction

5 Star Reviews
How
Ultimate Auction Pro

Works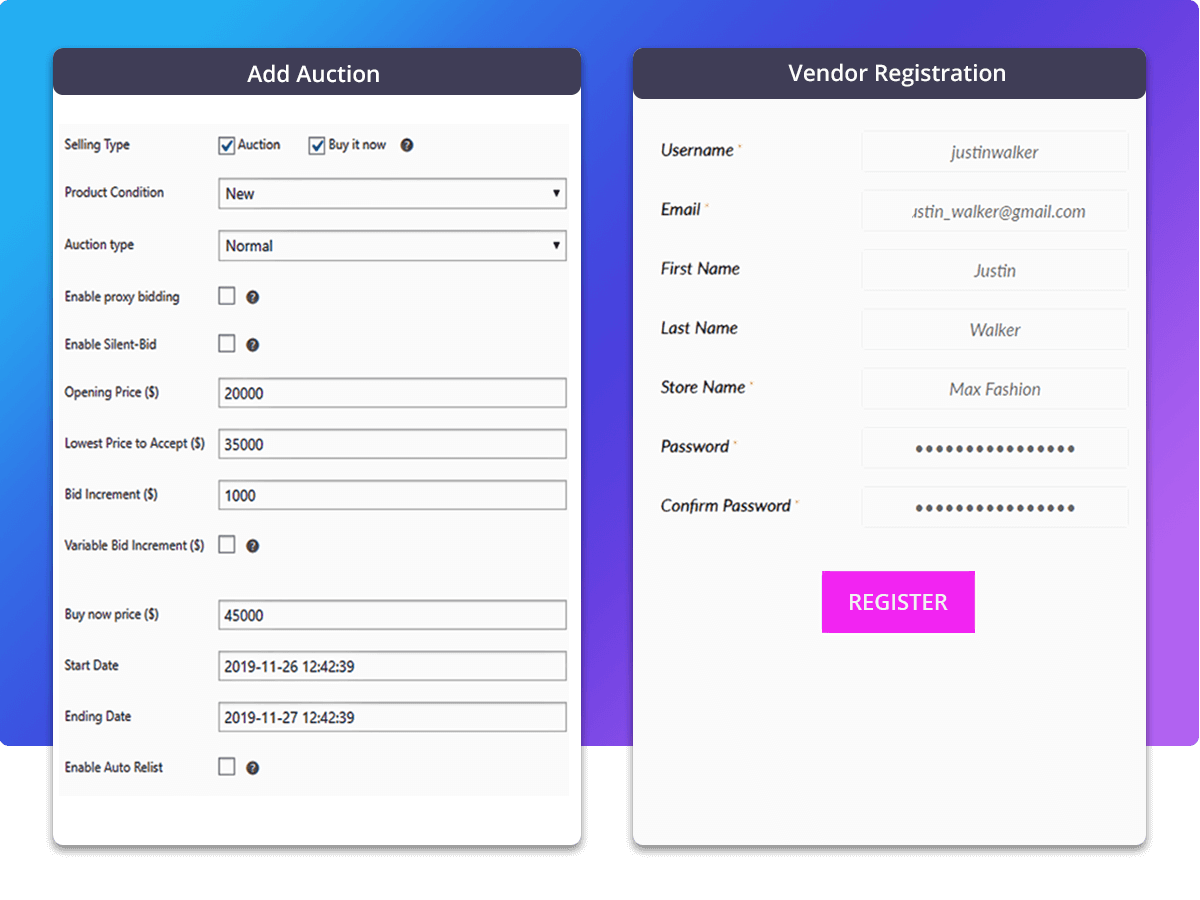 1

Admin & Vendor add auctions

To add auction products on his wordpress site, admin needs to first add WooCommerce plugin and then add our Ultimate Woo Auction PRO plugin. He can also let his users be vendors on his site.

See Features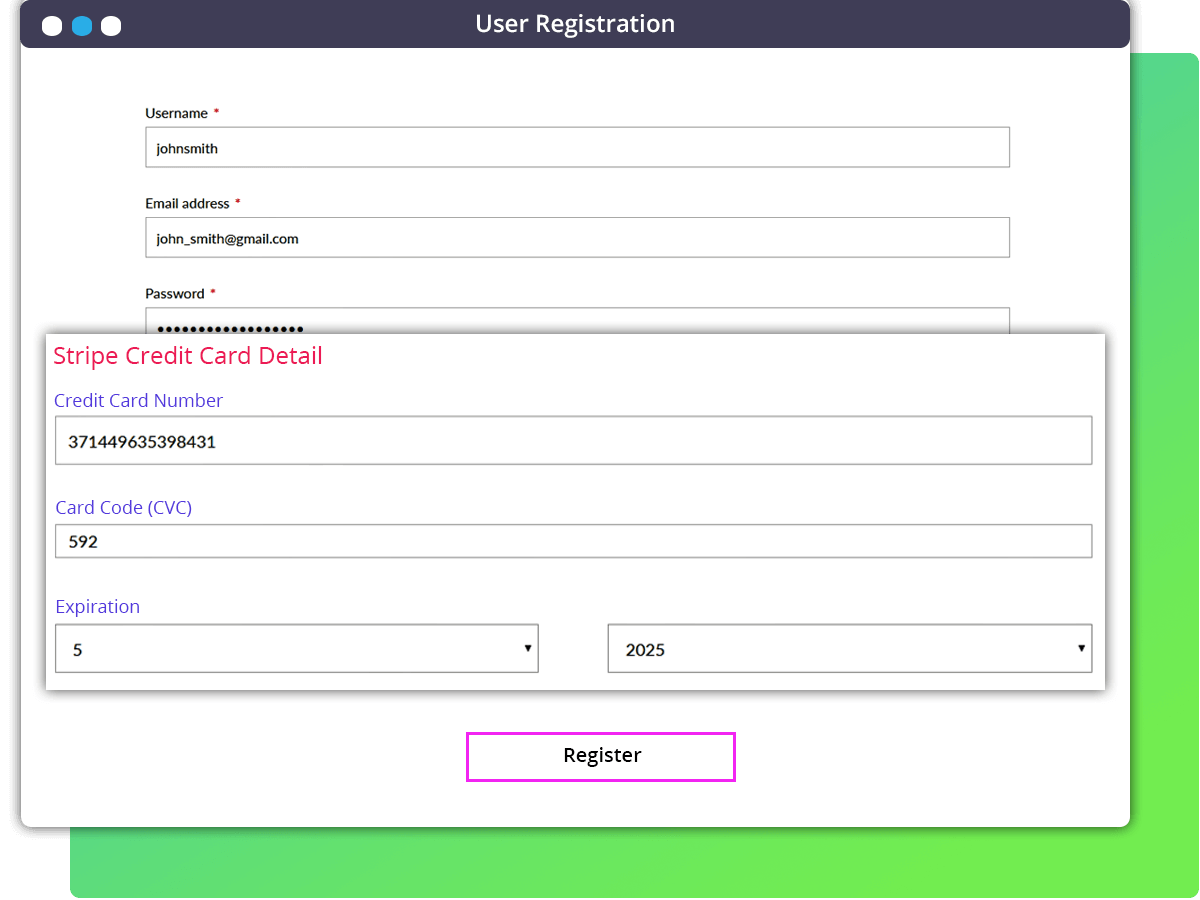 2

Users register to bid

Visitors need to register with the website to place bids in the auction. Admin can enable to collect Credit Card details too during their registration.

See Features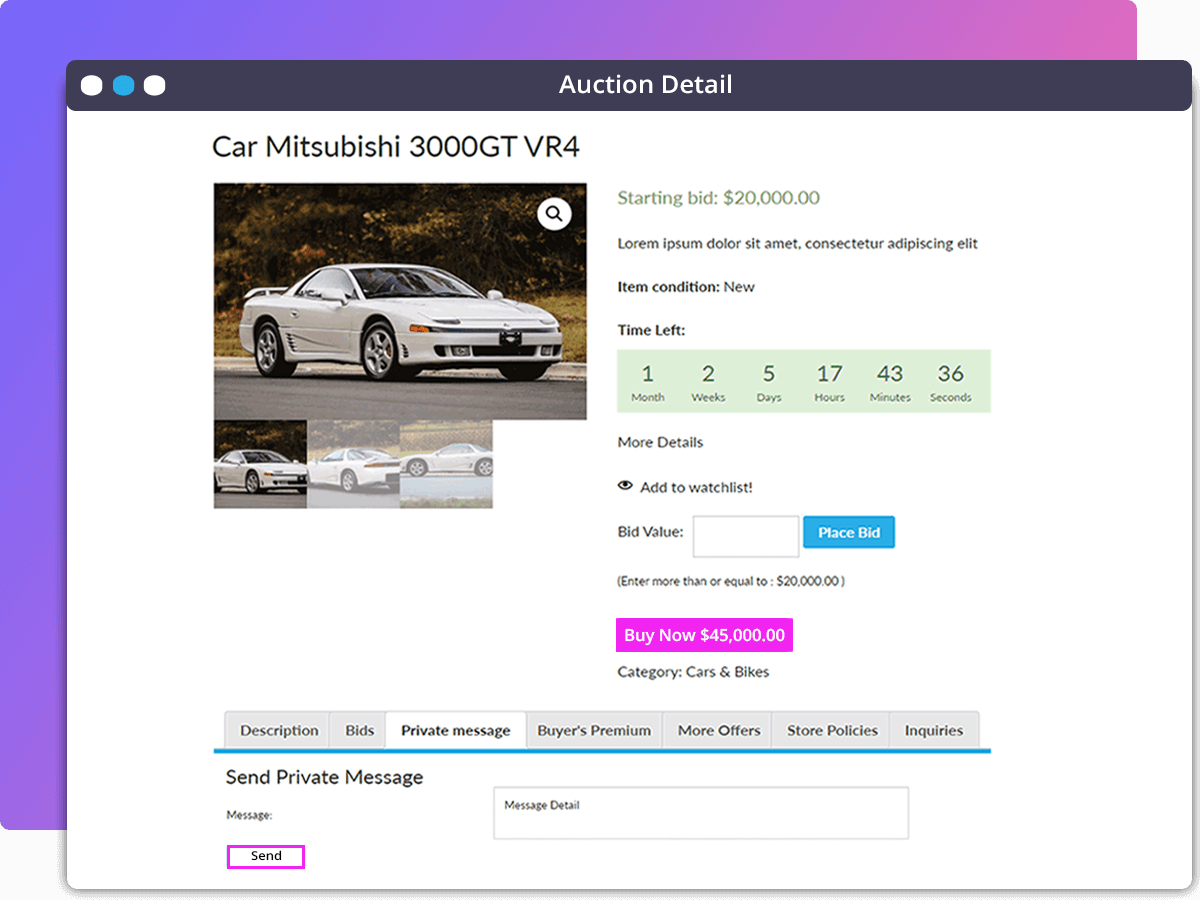 3

Browse and Request Additional Info

User can view the photos and description of the product and can send private message for any queries.

See Features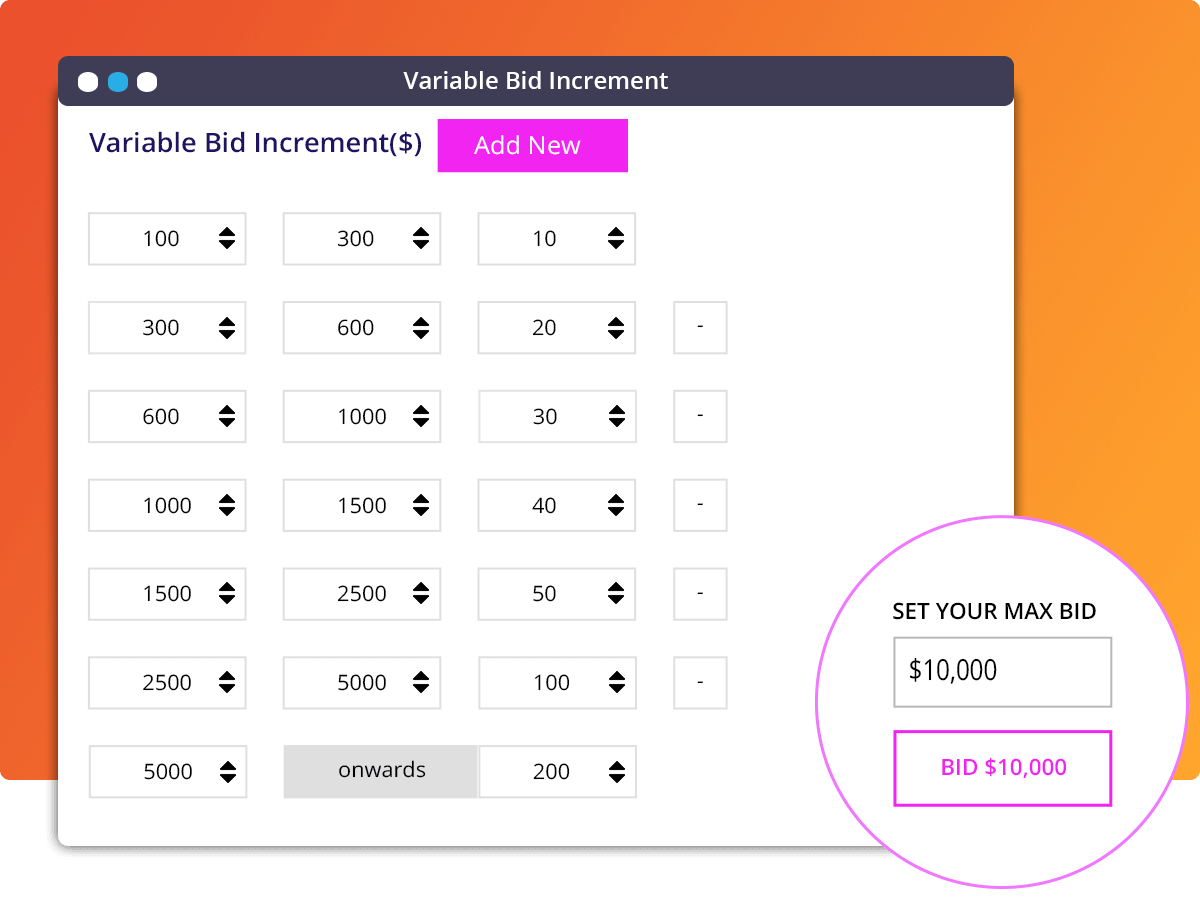 4

Timed Bidding

If you are bidding in an timed auction, you can place a maximum bid and the system will bid on your behalf based on our bidding increments below at the lowest competitive price. Pricing increases (up to – but not beyond – your maximum bid) as other users bid on the work. Please note that maximum bid amounts are only executed if there is a competing bidder up to that amount.

See Features
5

Win

All winning bidders will get a winning notification and product will be added to their checkout page. Winners can enter their billing address and pay for item.

Business license of PRO has unique feature to automatically deduct winning amount from winner's credit card and transfer it to Seller's Stripe account.

See Features
Advanced Features to Create Diverse
Auctions
Tune your website into an auction store with our excellent suite of features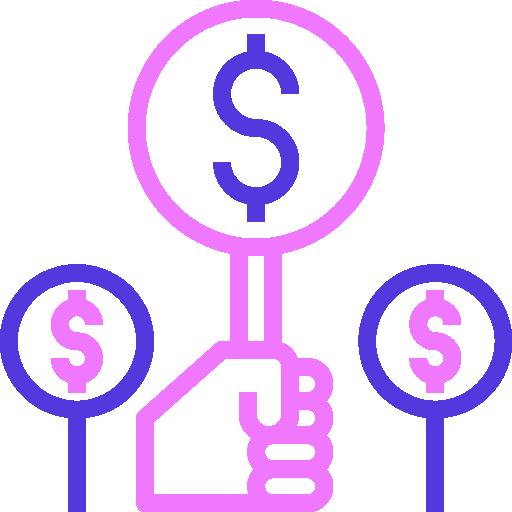 Automatic Bidding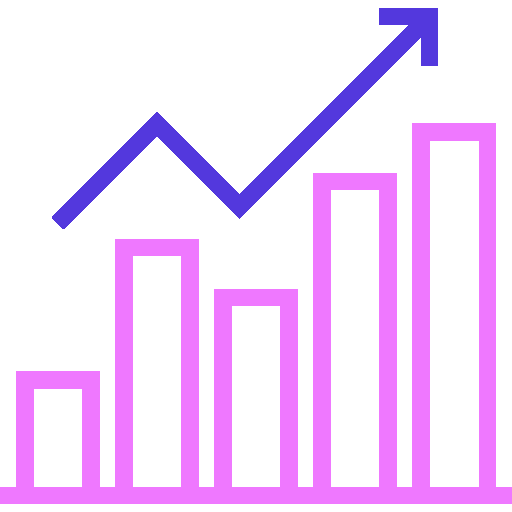 Variable Increment

Soft-close / Anti Sniping
Auto Relist

Bulk Import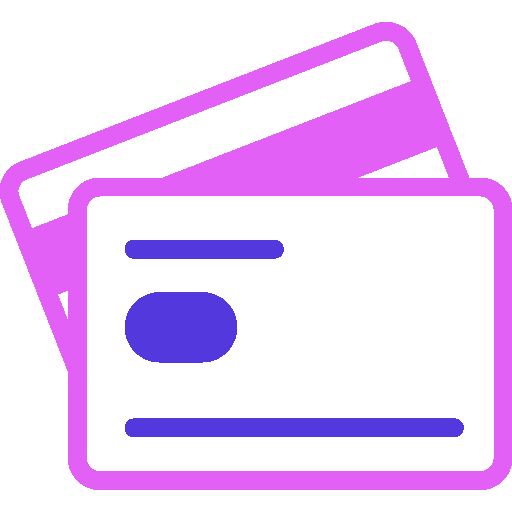 Collect Credit Card & deduct payment automatically
Your
Success

is Our Inspiration

That's why we are proud that we serve you!
Building a WooCommerce Based
Auction Store

is Not Difficult Anymore

Our Pro plugin is based on WooCommerce and thus you get all the advantage and inbuilt features of Woo by default!
100+ supported payment gateways

Inbuilt Shipping

Tax

Custom Attributes

Product Categories

Shop, Cart, Checkout pages

Physical and Virtual Products
Reach New
Heights

With

Dokan

Achieve a lot more with Dokan. No matter what you want to sell - tangible or bookable - Dokan has got you covered. Create any kind of marketplace that you can imagine. It's super easy!

Traditional Marketplace
Readymade Garments
Laptop, iPhone, Electronics
Books, Magazines, Comics
Beauty Care Items
Shoes and Handicrafts

Digital Marketplace
Audio and Songs
Theme, Plugin, Software
Paintings, Photography
Video, 3D Animation
Apps, eBooks, PDF

Service Based Marketplace
Technician, Assistance
Spa Service, Therapist
Consulting Services
Child Care Services
Tour and Travel Operators
More Awesomeness
There is a lot more in pro

Custom Emails
PRO comes with seven custom email notifications where you can edit the templates and choose recipients.

Shortcodes
Want to show Live, Expired, Pending or newest auctions. PRO has shortcodes for all.

Widgets
Use our widgets to show auctions through out your site.

Hooks and Filters
Customize PRO without changing the package with relevant hooks.

Add to watchlist
Users can watch auctions they are interested in.

Relist auctions
Relist your expired auctions if there isn't any winner. Retain your previous bids too.

Delete Bids
PRO gives you power to delete an active bid if you see any wrong doing.

5 Star Support
Full documentation and awesome support to help you use our software in best possible way.